2017 was yet another year which saw some solid hits being churned out. Right from veteran actor Sridevi's power-packed comeback in "Mom", to Irrfan Khan's brilliant comic timing in "Hindi Medium", to Akshay Kumar's one-man show in "Jolly LLB 2", we were treated to some mouth-wateringly delicious films throughout the year. Let us take a look at the very best of Bollywood in 2017.
1. Hindi Medium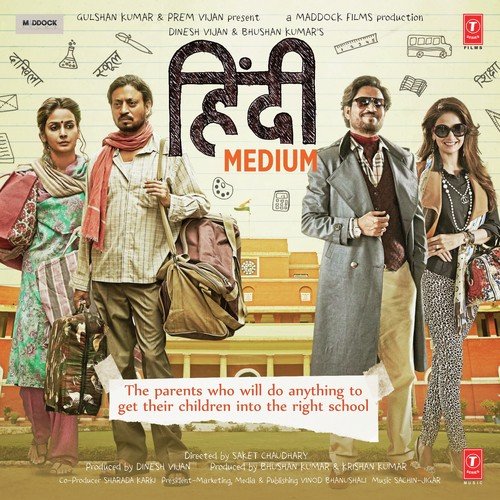 Irrfan Khan's "Hindi Medium" deserves to be at the very top of this list. Directed by Saket Chaudhary, the film throws light on the harsh truth surrounding the contemporary system of education in the country, where conversing in English is considered equivalent to education. The language itself is considered a precious commodity with only a privileged few getting to taste it.
The film also throws adequate light on the demerits of privatizing education, with private schools charging an alarmingly high amount of fees from parents in the name of education. The film relies heavily on Irrfan Khan's fabulous comic timing. Saba Qamar is no less impressive. Deepak Dobriyal is the dark horse and packs a few lusty blows every now and then.
2. Jolly LLB 2
The second instalment of the "Jolly LLB" series, the film stars Akshay Kumar as a 'Jugaadu' lawyer who fights tooth and nail against a powerful and ruthless lawyer named Pramod Mathur, in his bid to win justice. The film aptly portrays how people in power misuse/abuse the power they are bestowed with. Directed by Subhash Kapoor, the film dives deeper and deeper into the Indian legal system, a vicious circle that is marred by red-tapism and corruption.
Akshay Kumar is undoubtedly the star of the show, but other actors, especially the likes of Annu Kapoor and Kumud Mishra, have done absolute justice as Pramod Mathur and inspector Suryaveer Singh respectively. And yes, not to forget Inaamulhaq's portrayal of Mohammad Iqbal Qadri towards the end. The climax was solid.
3. Mom
The film reiterates the fact that mothers are the epitome of strength. Sridevi, the wise, old priestess of Bollywood, once again came out with a captivating performance. Sridevi plays a revenge-hungry mother who sets out to punish those who raped her daughter.
The film is packed with some powerful scenes. There are scenes and sequences which wordlessly describe the bond between a mother and her daughter. Akshaye Khanna is the silent performer amidst the cacophony with Nawazuddin Siddique playing a crucial part in bits and pieces. Directed by Ravi Udayawar, the film is far more engaging and convincing than a clichè rape and revenge drama.
4. Lipstick Under My Burkha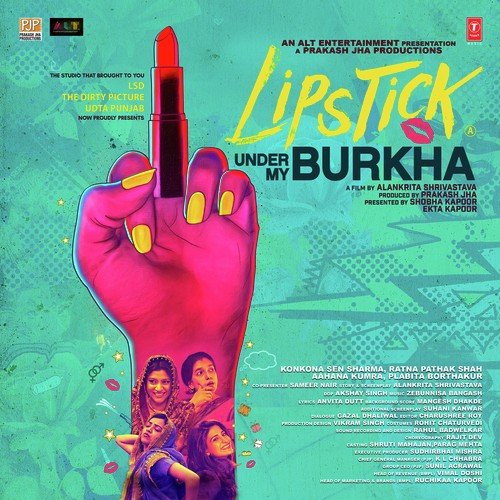 The film is beautifully multi-layered and skilfully showcases how societal conventions force women to stay quiet as they keep getting exploited. It further highlights how these women revel in their collective desire for freedom.
Konkona Sen Sharma plays Shireen, a Muslim housewife who is frequently exploited sexually by her husband. Ratna Pathak plays Buaji, the senior matriarch who falls for a swimming instructor. Then we are introduced to Rehana Abidi, who comes from an orthodox Muslim family and likes wearing jeans. She even goes and protests against a ban on jeans in her college. The film aptly tells us that there are countless towns and villages in India where women are still treated as nothing more than expendable assets.
5. Newton
The film tells the story of a rookie government clerk named Newton Kumar, who leaves no stone unturned in his bid to conduct free and fair elections in the Naxal-hit areas of Chhattisgarh. The film throws light on a problem as deep-rooted as corruption. Then, it shows us how a rookie clerk takes matters into his own hands in order to restore order and peace at a polling booth which is attacked by Naxals. Rajkummar Rao single-handedly steals all the applause in this political satire which was India's official entry to the Oscars.
6. Haraamkhor
Directed by Shlok Sharma, "Haraamkhor" tells the story of an affair between a teacher and his student. Nawazuddin Siddique plays a school teacher who falls in love with a 16-year-old student. The rest of the film deals with how this relationship between the two of them drastically affects their lives.
Nawazuddin Siddique and Shweta Tripathi form the heart and soul of this film. The film takes us through the nooks and corners of a small village where this 'forbidden' love story blossoms. The film further reiterates the fact that love is not bound by societal constructs and conventions.
7. Tumhaari Sulu
Who says women are only meant to handle household chores? Vidya Balan's latest outing "Tumhaari Sulu" tells us that housewives, too, can nurture the dream of becoming working women. It is a dream that gets sidelined after a woman gets married and has kids. Vidya plays a housewife who enjoys being 'alive'.
The film traces her journey from being a housewife to becoming a popular Radio Jockey (RJ). The rest of the film deals with how she overcomes a set of problems she happens to be facing in her personal life while working as an RJ.
8. Trapped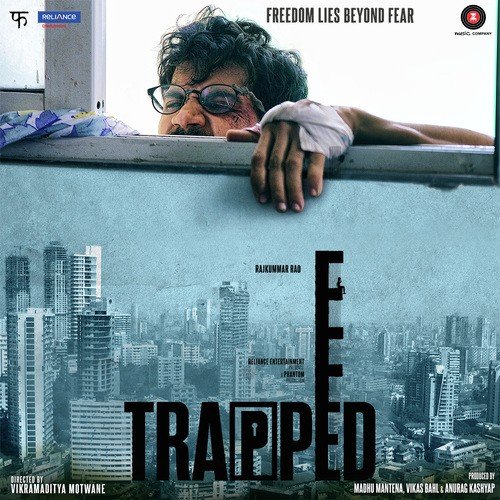 A man can surpass any given limit in order to stay alive. Rajkummar Rao steals all the claps with his vulnerable, yet powerful performance in this survival-drama film. Rao was made to read books to hone his method acting skills. He is seen eating cockroaches, rats, and pigeons when he's stranded in a high-rise building, completely void of people. He is stuck in an apartment without food, water, and electricity for close to a week. When he regains his senses, he realizes that his girlfriend has moved on and his friends didn't care about his absence.