Blood, bullets, and a badass female bodyguard form the heart of Netflix's latest offering titled 'Close'. Starring Noomi Rapace as a no-nonsense war veteran who is hired to protect a millionaire's daughter, the film is marked by a few moments of undoubted brilliance and thrill but falls way short of expectations owing to a predictable storyline and a wafer-thin plot.
It is time to take a closer look at the film.
An Overview:
The film begins in a war-torn area, supposedly somewhere in the Middle-East. Sam (Noomi Rapace) is introduced as a headstrong and steadfast woman who doesn't think twice before pulling the trigger. Her latest assignment sees her protecting Zoey (Sophie Nélisse), the daughter of a mining tycoon.  After the death of her father, Zoey needs to be transported to her mother's safehouse in Morocco. Sam accompanies her to the safehouse. It is here that things turn nasty. The intruders raid the safehouse and kill most members of the security team along with the Head of Security. Sam is seen bashing the bad guys in her attempt to protect the rich brat. The rest of the film deals with how both of them join forces to take the bad guys by storm.
The Story
To be honest, the story looks quite predictable right from the beginning. There's absolutely nothing new on offer. We have a stern and steadfast cop protecting a rich brat. Zoey doesn't get along with Sam at first but warms up to her eventually. Sam does everything she can in order to protect her. The story also brings to light Sam's softer, and an extremely vulnerable side. We are told that Sam got pregnant at 16 and had to abandon her child. Everything happens fairly quickly.  The bad guys are made to bite the dust as Sam uses her survival skills to good effect.  The story has blood, bullets, and brutality.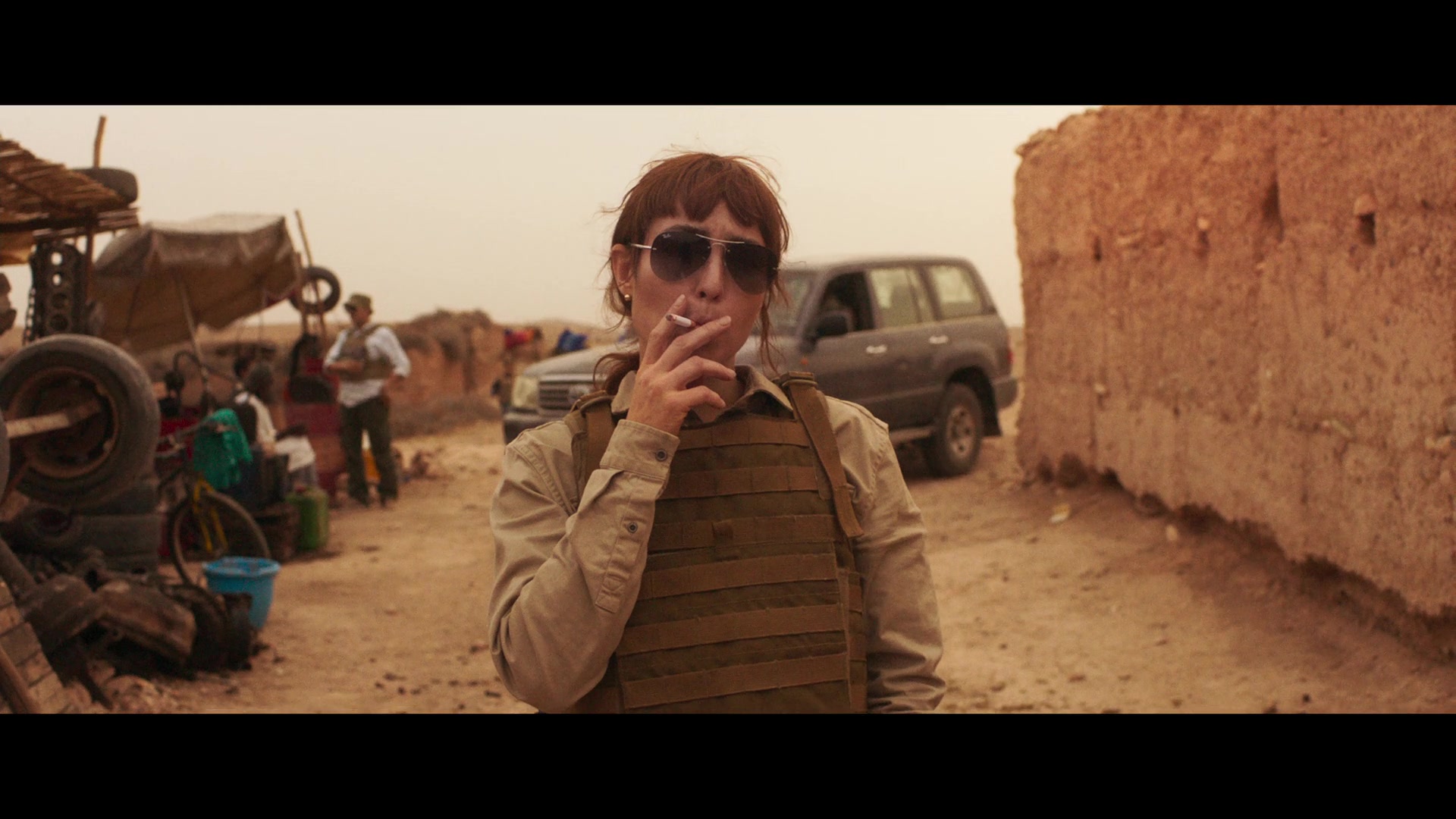 The Performances:
'Close' rests on Noomi Rapace's brilliance. She is the axis around which the entire film rotates. The veteran does a commendable job and carries the entire film on her shoulders. She plays the quintessential action 'hero' and looks convincing and believable.  Also, she doesn't rely on dialogues and lets her hands and punches do the talking. There are sequences wherein you want to humanize with Sam.
Sophie Nélisse nails her part with relative ease. She plays a usual rich brat who doesn't care much about life. Her life takes an unexpected turn after her father dies and leaves his billion-dollar mining business in her hands.
The likes of Indira Verma and others do not get much screen place. You cannot expect to have well-defined characters in a movie that has a runtime of 95 minutes.
Direction:
Vicky Jewson has done a reasonably good job behind the camera. He has kept it tight and to-the-point. A 95-minute runtime doesn't give you much time to think. No frame appears unnecessary. As far as creativity is concerned, the director has nothing new on offer for the viewers but keeps the film's essence intact.
The action sequences are a major highlight of the film. Much like the film's lead character, the film is a no-nonsense action film and has some adrenaline-pumping fight sequences to keep you hooked. The film has a purpose, it has a tightly-knit story, but one has to say that the ending felt a bit rushed. All of it appeared a bit too easy and straightforward for Sam.
The Verdict
Simply put, watch 'Close' if you are a die-hard fan of the action-thriller genre. Also, Noomi Rapace's stellar performance is enough to grab your attention. She holds the film together with effortless ease.
 Rating: 3/5